FL Solar Innovations is a family-run business based in the Greater Tampa Bay area. Because we are a small business, we are customer-focused and able to customize our solutions to your needs. When you work with our team, you are getting 5-Star solutions that work for your budget and energy production needs. Check out our reviews to see what our clients are saying.
What Our Customers Are Saying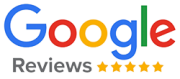 We are 5-Star Rated on Google Reviews
Jason has great workmanship and is always a pleasure to talk to.I would recommend anyone that needs solar to go through FL solar innovations.great company all the way around!!!!!
Jason and FL Solar are phenomenal! Jason was honest and really understood solar and answered all my questions. My solar system has impressed me beyond expectations and is saving me money every month. Thank you Jason! We are SO happy with our solar system!
Great company and service after the installation was done quickly. I've referred several friends who have been pleased as well. High recommendation!
Very professional and dependable company. Jason is very knowledgeable about the industry with exceptional customer service. Would highly recommend!
I worked with Jason to install solar at my home when he was with an earlier organization and found him to be very knowledgeable and helpful. I recently contacted him to inquire about a potential upgrade to my system and he provided the most honest and forthright feedback I could have ever hoped for. He said that due to changes in technology, upgrading my existing system would be a "luxury purchase" for which I would probably not gain the investment back. When is the last time you had someone tell you "not to buy"? Honesty is hard to find in the business world, but I trust Jason for providing the honest truth!
Jason is wonderful to work with. I called out of the blue with a solar panel and roofing issue and he got in touch with his roofer the same day. Both of them went out of their way to help me when I couldn't find anyone else. If you have solar panels or are considering getting them, call Jason first!!
I did my research before going with a solar solution, talked to several vendors and went with Jason - I'm so glad I did. He's extremely knowledgeable, transparent, and will find you an economic solution that fits your needs. He's very responsive when you ask a question or need clarification, and will go out of his way to make sure you are 100% satisfied. I'm paying less than my electric bill was YOY on the first month of service. Couldn't be happier with the outcome, service and system.